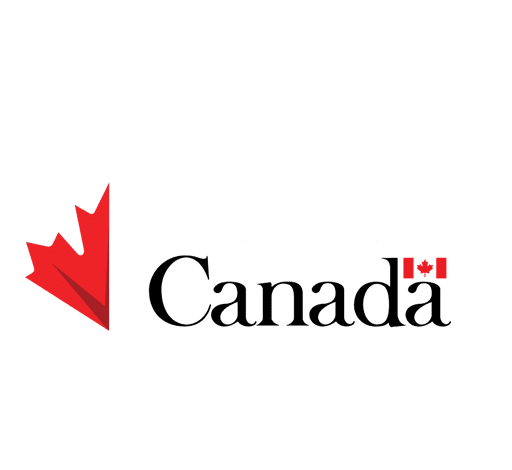 In a supermarket or grocery shop in Ottawa, a Supermarket Meat Cutter is in charge of preparing and cutting meat items. They make sure the meat is properly portioned, packaged, and trimmed in accordance with client preferences and quality requirements. Depending on the store and the size of the meat department, the particular job functions may vary, but in general, they consist of:
preparing and chopping desired portions and sizes of meat products, including beef, pig, chicken, and shellfish.
trimming the flesh of extra fat, gristle, and other unattractive components.
guaranteeing appropriate labeling and pricing while weighing and packaging meat items for display and sale.
utilizing safe and effective meat-processing machinery, such as grinders, slicers, and saws.
following recommendations for maintaining good hygiene and preventing cross-contamination in the food industry.
To maintain freshness and save waste, rotate and replenish meat products in display cases.
offering information and recommendations to clients as they choose their meat.
handling unique demands from customers, such as preparing custom cuts or thinning meat to a precise thickness.
Keeping an eye on and maintaining inventory levels, ordering meat supplies as necessary.
following health and safety guidelines and helping to keep the meat area clean and maintained on a regular basis.
Job Details:
Employer Name: Seoul Mart
Job Location: Ottawa, ON K1S 1W7
Salary: CAD18.00 to CAD19.00 Per Hour
Job Position: Supermarket Meat Cutter
Job Type: Full Time, Permanent, Part-Time, 40-60 hours per week
Job Category: Supermarket Jobs
Send Your coverletter: seoulinottawa@gmail.com
Opening: 1
Responsibilities:
A Supermarket Meat Cutter may be responsible for the following tasks:
Ensuring the freshness and quality of beef products while upholding established standards.
Utilizing safe work procedures and the appropriate tools and equipment will help to reduce the likelihood of mishaps or injuries.
maintaining order and cleanliness in the space where meat is prepared, including proper waste storage and disposal.
helping to manage inventory, including keeping track of goods sales and reducing product loss or spoilage.
delivering first-rate customer service, which includes interacting with clients, answering questions, and accommodating special needs.
coordinating efforts with personnel from other departments, like the deli or bakery, to guarantee effective operations and satisfied clients.
Keeping abreast of market developments and product expertise to give clients accurate and useful information.
modifying meat cuts or offerings in response to shifting customer preferences.
taking part in training programs and maintaining current guidelines and best practices for food safety.
promoting a healthy work atmosphere and encouraging collaboration and teamwork among coworkers.
Requirements:
Although the precise specifications for a Supermarket Meat Cutter can change, they typically include:
Experience is preferred, preferably gained working as a butcher or meat cutter in a grocery shop or supermarket.
Knife Skills: Expertise with a variety of knives and meat-processing machinery.
Knowledge of proper handling and storage techniques for meat products as well as general knowledge of food safety and sanitary procedures.
Physical stamina: The capacity to stand for long periods of time, raise objects that are heavy, and carry out physically demanding jobs.
Strong attention to detail is required to ensure proper meat product cutting, portioning, and packaging.
Excellent interpersonal and communication skills are necessary for providing consumers with the services they need.
Flexibility to operate in a dynamic, fast-paced atmosphere and adapt to shifting consumer expectations.
Bilingualism: Depending on the customer and the demands of the employer, proficiency in various languages, such as English and French, may be a plus.
Perks and Hourly Salary:
Depending on circumstances including experience, education, the particular supermarket, and the size of the meat department, a Supermarket Meat Cutter in Ottawa may earn a different pay. Meat cutters in Canada may earn between $15 and $25 per hour on average, though pay may vary.
Depending on the employer, Supermarket Meat Cutter Perks or Benefits may differ. Typical benefits that might be provided include:
Opportunities for advancement in the food or retail sector.
Opportunities for training and professional growth to improve customer service and meat-cutting abilities.
employee specials on retail items like groceries.
Health and dental insurance (for positions that are full-time).
Plans for retirement savings, such as 401(k)s or contributions to Registered Retirement Savings Plans (RRSPs) (for full-time positions).
clothes or uniforms provided by the employer.
Depending on the type of work, transportation or meal expenses may be provided.
The exact pay and benefits for a Supermarket Meat Cutter in Ottawa may change, so please be aware of this. It is advised to browse nearby job listings or get in touch with possible companies to get the most precise and recent information.
Please Share These jobs: Supermarket Meat Cutter
Disclaimer :canadajobsrecruiter.com is only a platform to bring jobseekers. Applicants are encouraged to investigate the bona fides of the prospective employer individually. We do NOT support any asking for money repayments as well strictly advise against sharing personal or bank-related information. We additionally advise you to see Protection Guidance to learn more. If you presume any kind of fraud or malpractice, direct contact us or email us at support@canadajobsrecruiter.com Check Our Privacy policy.