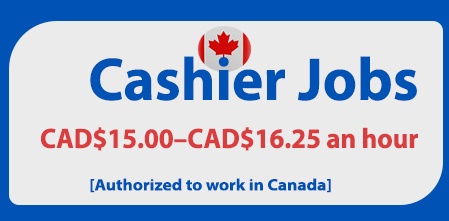 Cashier Jobs, Cashiers collect orders and handle payments for walk-in customers from behind our lovely bakery counter, giving them a memorable experience much like when they eat in. Together with packing orders for curbside pickup, delivery, and to-go, you'll also meticulously verify the authenticity of every meal. You'll soon gain knowledge of our delectable and extensive menu in this job.
Job Details:
Employer Name: The Cheesecake Factory
Job Location: North York, ON Canada, M4A 1R4
Salary: CAD$15.00–CAD$16.25 an hour
Job Position: Cashier
Job Type: Full Time, Part Time, Seasonal
No. Of Vacancies: 10
What we are seeking:
Being able to make phone and in-person interactions with guests feel welcoming and nice
You pay close attention to detail and ensure that each to-go order is accurate.
A positive outlook; you approach each activity with a smile.
A team player who is constantly prepared to offer and accept assistance
Experience with to-go or curbside is preferred but not necessary
Being able to continually bend, reach, and twist while lifting up to 50 pounds; You're continuously moving about.
Age requirement of at least 18 years
What we provide:
Flexible timetables
Hospitality education
benefits for medical, dental, and vision care (after working an average of 25 hours per week)
Paid time off (after an average of 25 hours per week)
reduced-cost shift dinners
Up to 50% next-day pay is available when dining in with your group; receive a 25% discount (exclusions apply)
Career development possibilities
What we do:
Since 1978, we have become well-known for our renowned cheesecakes, upscale-casual hospitality, and freshly prepared food. Nevertheless, we are most pleased that, since 2014, we have been included on the Fortune 100 Best Companies to Work For® list. Our people-centered culture offers something for everyone, and we have 47,500 employees working in more than 300 restaurants, including The Cheesecake Factory, North Italy, Grand Lux Café, Social Monk, and Fox Restaurant concepts.
We are an employer that values diversity. Our goal is to make our workplace welcoming to all. We welcome applications from persons with a wide range of identities, thoughts, viewpoints, and life experiences, and we especially encourage those from underrepresented groups to do so. Job applicants with impairments can request a reasonable accommodation from The Cheesecake Factory.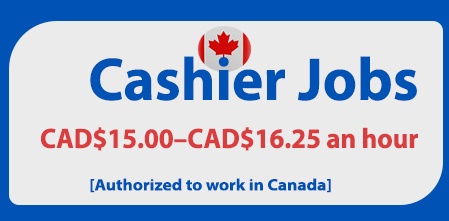 Our Commitment to Safety
Our primary focus is always the safety and well-being of our employees, managers, and visitors. We adhere to all CDC and regional health department COVID-19 recommendations.
How do apply for Data Entry Jobs Part Time?
You can easily apply via this URL and upload your cover letter here.
Please Share These jobs: Cashier Jobs
Disclaimer :canadajobsrecruiter.com is only a platform to bring jobseekers. Applicants are encouraged to investigate the bona fides of the prospective employer individually. We do NOT support any asking for money repayments as well strictly advise against sharing personal or bank-related information. We additionally advise you to see Protection Guidance to learn more. If you presume any kind of fraud or malpractice, direct contact us or email us at support@canadajobsrecruiter.com Check Our Privacy policy.