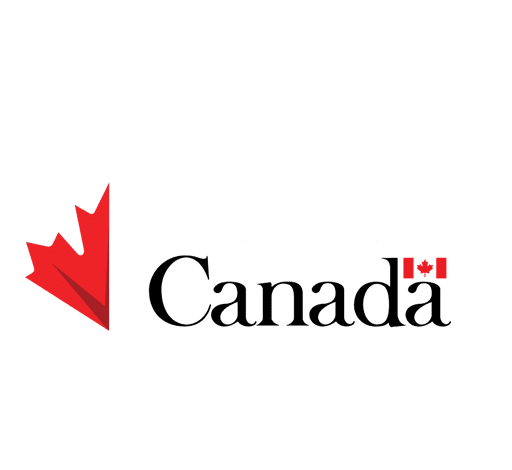 According to the restaurant's rules and recipes, a Line Cook in Victoria is in charge of making cuisine. They cooperate with other kitchen employees to prepare food quickly and to a high standard while working in a fast-paced kitchen environment. Depending on the restaurant and the style of food, exact job responsibilities may vary, but in general include:
cutting vegetables, grilling meats, sautéing, frying, and baking are all examples of food preparation and cooking.
To maintain consistency and high-quality cooking, adhere to recipes and portion recommendations.
preparing the materials and making sure they are arranged and stored properly.
following rules for cleanliness and food safety, including how to handle and store tools and supplies.
monitoring, maintaining, and reporting any problems with the appliances and utensils used for cooking.
coordinating meal preparation and ensuring effective workflow with the kitchen staff.
maintaining food quality and appearance while accommodating alterations to the menu, special requests, or dietary requirements.
serving food with attractive presentation and garnishes.
maintaining order and cleanliness in the kitchen, including cleaning work surfaces and properly disposing of waste.
aiding with inventory management and making sure that there are enough supplies and meals on hand.
Job Details:
Employer Name: New York Fries
Job Location: Victoria, BC
Salary: CAD18.10 to CAD22.00 Per Hour
Job Position: Line Cook
Job Type: Full Time, Permanent, Part-Time, 40-60 hours per week
Job Category: Hospitality & Resto
Send Your cover letter: to newyorkfries@canadamailserver.com
Opening:2
Responsibilities:
A Line Cook may be responsible for:
displaying a strong work ethic, dependability, and punctuality when performing tasks as provided.
obeying the head chef's or kitchen manager's directions and efficiently interacting with the kitchen staff.
following guidelines for handwashing and personal hygiene, as well as standards for food safety and cleanliness.
keeping food fresh and preventing cross-contamination by using suitable handling and storage methods.
paying close attention to the little things to achieve precise cooking times and temperatures.
adjusting, especially during busy times, to the unique needs and pace of the kitchen.
preserving a cheerful attitude while acting professionally in a stressful culinary atmosphere.
taking advantage of possibilities for professional development or training to advance one's culinary abilities.
assisting, if necessary, with menu planning and recipe testing.
coordinating with other kitchen employees to guarantee efficient operations and prompt service.
Requirements:
The following are typical criteria for a position as a Line Cook:
Culinary Experience: Previous work in a restaurant or other food service establishment as a line cook or in a position similar to it.
Food safety knowledge includes an understanding of the rules and procedures governing food safety.
Knowledge of a variety of ingredients and culinary processes, as well as proficiency in fundamental cooking skills.
Time management skills are necessary for working quickly and successfully in a busy kitchen.
Strong attention to detail is required to ensure precise meal preparation and presentation.
Flexibility to operate in various culinary settings and adapt to shifting workload requirements.
Basic communication abilities are necessary for productive interactions with the culinary staff and for obeying directions.
Ability to effectively collaborate with other kitchen staff members and work as part of a team.
Ability to move large goods, stand for extended periods of time, and tolerate the physical demands of a kitchen.
Bilingualism: Depending on the customer and the demands of the employer, proficiency in various languages, such as English and French, may be a plus.
Perks and Salary Per Hour:
Experience, education, the particular restaurant, and the type of food can all affect the pay of a Line Cook in Victoria. In Canada, line cooks can expect to make between $15 and $20 per hour on average, though pay may vary.
The employer may offer different perks or incentives to Line Cooks. Typical benefits that might be provided include:
Opportunities for professional development and success in the food business.
discounts on meals or groceries for employees.
flexible work arrangements, both full-time and part-time.
Depending on the type of work, transportation or meal expenses may be provided.
Health and dental insurance (for positions that are full-time).
Plans for retirement savings, such as 401(k)s or contributions to Registered Retirement Savings Plans (RRSPs) (for full-time positions).
Please be aware that the particular benefits and salary rates for a Line Cook in Victoria may change. It is advised to browse nearby job listings or get in touch with possible companies to get the most precise and recent information.
Please Share These jobs: Line Cook
Disclaimer :canadajobsrecruiter.com is only a platform to bring jobseekers. Applicants are encouraged to investigate the bona fides of the prospective employer individually. We do NOT support any asking for money repayments as well strictly advise against sharing personal or bank-related information. We additionally advise you to see Protection Guidance to learn more. If you presume any kind of fraud or malpractice, direct contact us or email us at support@canadajobsrecruiter.com Check Our Privacy policy.