Top Highest Paid Jobs In USA for Immigrants, Many immigrants who immigrate to the United States have lofty employment goals, and for good reason. People with a variety of backgrounds and talents have many options to succeed and earn high pay in the U.S. employment market. We will look at some of the best-paying occupations in the USA for immigrants in this article.
Top 10 Paid Jobs In USA for Immigrants List:
#1. Doctors and Surgeons
With an average yearly compensation of $208,000, doctors and surgeons rank among the highest-paid occupations in the country. The normal educational and training requirements for becoming a doctor or surgeon include a bachelor's degree, medical school, and residency. It may be necessary for immigrants to complete extra education and training in order to receive a license to practice medicine in the United States after completing their medical education and training abroad. You can apply for a visa sponsorship job In the USA.
#2. Software Professionals
The average compensation for software developers in the US is $107,000 per year, and they are in high demand. Software development professionals who are immigrants might work in a range of sectors, including technology, banking, and healthcare. A bachelor's degree in computer science or a closely related discipline, as well as practical knowledge of programming languages and software development tools, are common requirements for software development positions.
#3. Data Scientists
Large data sets need to be analyzed and interpreted by data scientists in order for firms to make wise business decisions. In the US, the average yearly compensation for data scientists is $96,000. For a job in data science, immigrants with backgrounds in programming, statistics, and data analysis may be a good fit.
#4. Pharmacists
Dispensing prescription prescriptions and offering guidance on drug safety are the responsibilities of pharmacists. In the United States, pharmacists make an average of $123,000 a year. A Doctor of Pharmacy (Pharm.D.) degree is normally needed to become a pharmacist, along with a license to practice medicine in the state where they will be employed.
#5. Oil and Gas Engineers
The design and development of processes for extracting oil and gas from subterranean deposits are the responsibility of petroleum engineers. In the US, the average yearly compensation for petroleum engineers is $137,000. For a job in petroleum engineering, immigrants with a background in engineering and expertise in the oil and gas sector would be a good fit.
#6. Dentists
Dentists are in charge of identifying and treating issues with patients' gums and teeth. In the United States, dentists make an average of $166,000 a year. A Doctor of Dental Medicine (D.M.D.) or Doctor of Dental Surgery (D.D.S.) degree is normally needed to become a dentist, along with a license to practice in the state where they are employed.
#7. Lawyers
Legal counsel and client representation are the responsibilities of attorneys. In the US, the average yearly compensation for attorneys is $122,000. The United States may allow immigrants who hold a law degree from a U.S. law school or who have passed the bar test to practice law there.
#8. Marketing Directors
Marketing managers are in charge of creating and executing marketing plans to advertise goods and services. In the US, the average yearly income for marketing managers is $135,000. For a profession in marketing management, immigrants with prior marketing expertise and a thorough understanding of customer behavior may be a good fit.
#9. Financial Directors
Financial managers are in charge of directing all aspects of an organization's financial management, including budgeting, accounting, and financial reporting. In the US, the average yearly compensation for financial managers is $134,000. A profession in financial management may be a good fit for immigrants with a solid foundation in accounting and finance.
#10. IT directors
IT managers are in charge of managing an organization's technological requirements, including hardware, software, and network infrastructure. In the US, the average yearly income for IT managers is $156,000. IT managers frequently receive a variety of bonuses and perks in addition to their high pay, which further enhances the value of their compensation packages.
The chance for career advancement is one of the most important advantages of working as an IT manager. IT managers can rise to higher-level positions like Chief Information Officer (CIO) or Chief Technology Officer with experience, extra education, and certifications (CTO). These jobs offer even better pay and more responsibility, allowing IT managers to advance their knowledge and abilities.
Benefit & Perk
In addition to their usual salary and pay, employees also receive benefits and perks as additional incentives and rewards. These perks and benefits can differ based on the company, the sector, and the position level, but they are often intended to improve the total compensation package and increase employee satisfaction and retention. Typical perks and advantages include:
Health Insurance: Health insurance is a type of insurance that pays for employees' and their family's medical costs. Prescription medicines, hospital stays, doctor visits, and other healthcare costs may be covered.
Plans for retirement: Plans for retirement, like 401(k) or pension plans, offer employees an opportunity to prepare for their future while still enjoying tax advantages. To entice workers to engage in these programs, several businesses offer matching contributions or other rewards.
Paid time off (PTO): PTO includes paid time off for holidays, sick days, and personal days. Employees who receive paid time off can take time off for personal or medical reasons without losing pay.
Compressed workweeks: Compressed workweeks, flextime, and telecommuting are examples of flexible work arrangements. These arrangements give workers more flexibility over how they schedule their time at work and can enhance work-life balance.
Employee discounts: Many firms provide their staff with savings on goods or services like gym memberships, trips, or retail purchases.
Opportunities for professional development: They might include seminars, conventions, and classes for continuous education. These changes give workers the chance to develop their abilities and expertise, which can result in professional growth.
Wellness initiatives: These initiatives, like gym memberships, health counseling, or on-site exercise courses, are aimed at enhancing employee health and well-being.
Benefits for childcare: They could include on-site daycare centers or financial assistance with childcare costs. Working parents who need to juggle their work and family duties may find this to be very helpful.
A financial incentive to work for the firm and perform well is provided by stock options, which let employees buy company stock at a reduced price.
Overall, incentives and benefits can raise employee morale, cut down on turnover, and draw in and keep top talent. Employees are more likely to be content and motivated by employers who provide a competitive wage package with a range of benefits and bonuses.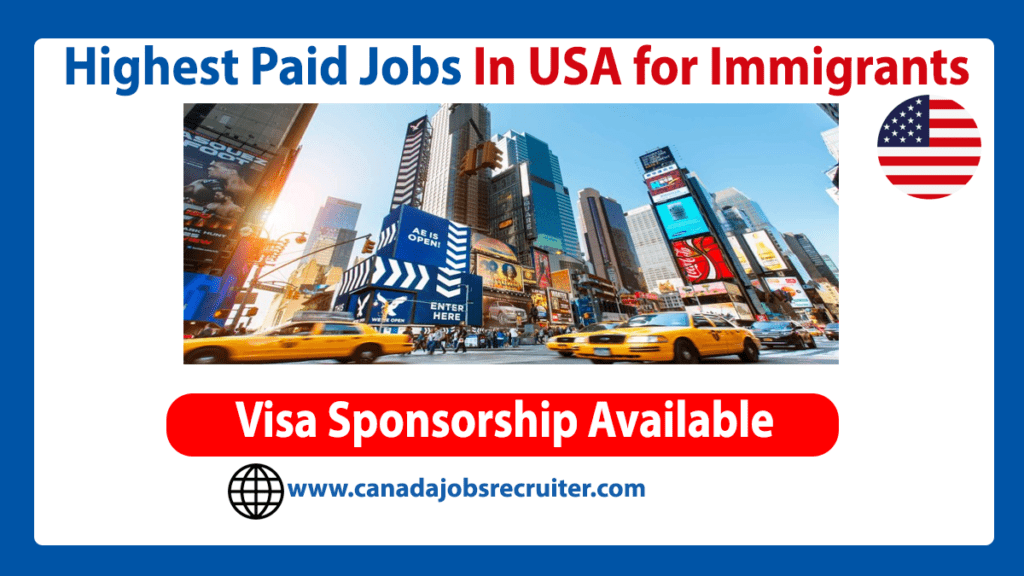 Final Conclusion:
An employee's remuneration package should include benefits and perks because they can significantly affect their happiness at work and general well-being. Top talent is more likely to be attracted to and retained by employers who provide a variety of benefits and incentives, including health insurance, retirement plans, paid time off, flexible work schedules, and professional development opportunities. These perks and benefits can raise employee morale, lower turnover, and promote a positive work environment. Employers can establish a work environment that promotes productivity, growth, and success for the business and its employees by putting their workers' needs and pleasure first.
Please Share These jobs: Top Highest Paid Jobs In USA for Immigrants
Disclaimer :canadajobsrecruiter.com is only a platform to bring jobseekers. Applicants are encouraged to investigate the bona fides of the prospective employer individually. We do NOT support any asking for money repayments as well strictly advise against sharing personal or bank-related information. We additionally advise you to see Protection Guidance to learn more. If you presume any kind of fraud or malpractice, direct contact us or email us at support@canadajobsrecruiter.com Check Our Privacy policy.