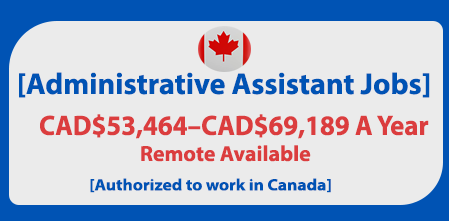 Administrative Assistant Jobs, tasked with organizing and managing the administrative workload connected to the National Food and Beverage group's operations for On and Off Train Customer Services, The ideal applicant is at ease in a hectic setting and exhibits initiative, autonomy, and a strong sense of diplomacy and prudence.
Job Details:
Employer Name: Via Rail Canada
Job Location: Toronto, ON, Canada, M2K 1W9
Salary: CAD$53,464–CAD$69,189 A Year
Job Position: Regional Administrative Assistant
Job Type: Full Time, Part Time, Seasonal
No. Of Vacancies: 15
Job Category: Administrative
Responsibilities:
Reviews all incoming questions and communications, performs preliminary investigation and analysis, produces reports, and drafts replies.
carries out and coordinates the necessary follow-up procedures for incident reports, customer complaints, and grievances
Under Collective Agreements 1 and 2, enters, reviews, completes, and confirms the accuracy of biweekly payroll for management and administrative support workers.
Organizes meetings and town halls, making sure that everyone is aware of the topic at hand and is provided with the necessary materials in advance.
provides administrative support to the National Food and Beverage group, including file maintenance, reports, and analytical data programming.
collaborates with outside vendors as specified by the reporting manager.
as requested, take part in various customer experience projects and activities.
Requirements:
A minimum of three to five years of experience working as an administrative assistant and a college degree in administration are required.
extremely good communication skills in both official languages, both written and oral
Excellent knowledge of common software, comfort using cloud apps, and proficiency in Outlook, Word, Excel, and Powerpoint
Good interpersonal skills are required, as well as the ability to work without much supervision in a fast-paced, dynamic setting. Must be versatile, flexible, and a team player who can foster relationships among teammates.
A great degree of ingenuity and innovation while solving problems Planning and organization skills
Having knowledge of or experience in unionized workplaces (an asset)
Why go with VIA Rail?
A wage that is competitive and a generous benefits package;
Flexible possibilities for distant work in combination;
A cohesive group of content coworkers;
Multiple chances for job advancement;
A setting that promotes the health and well-being of workers;
A variety of health and wellness advantages for workers and their families, such as unrestricted access to telemedicine;
To help connect Canadian communities with sustainable transportation;
In the 2022 Canadian Reputation research conducted by Leger, transportation businesses ranked first as both employers of choice and the most dependable carriers.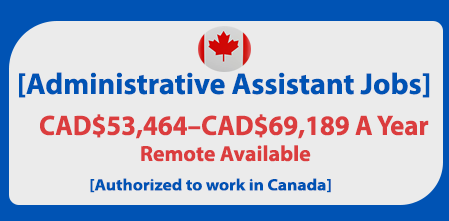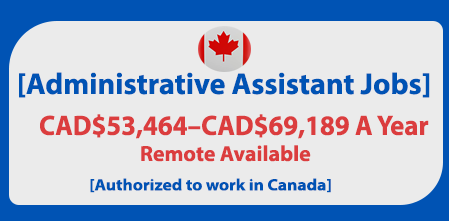 Visit https://corpo.viarail.ca/en/company to learn more about VIA Rail.
As one of our 3,000 employees, you can contribute to giving Canadians a reliable, accessible, and eco-friendly means of transportation.
Employment Requirement:
For both its workers and customers, VIA Rail is dedicated to maintaining their health and fostering a secure environment. The vaccine requirement that all employees be fully immunized against COVID-19 and present proof as a condition of employment has been temporarily suspended by VIA Rail. Please be aware that employees will be held accountable if the policy is ever reinstated.
How do apply for Data Entry Jobs Part Time?
You can easily apply via this URL and upload your cover letter here.
Please Share These jobs: Administrative Assistant Jobs
Disclaimer :canadajobsrecruiter.com is only a platform to bring jobseekers. Applicants are encouraged to investigate the bona fides of the prospective employer individually. We do NOT support any asking for money repayments as well strictly advise against sharing personal or bank-related information. We additionally advise you to see Protection Guidance to learn more. If you presume any kind of fraud or malpractice, direct contact us or email us at support@canadajobsrecruiter.com Check Our Privacy policy.